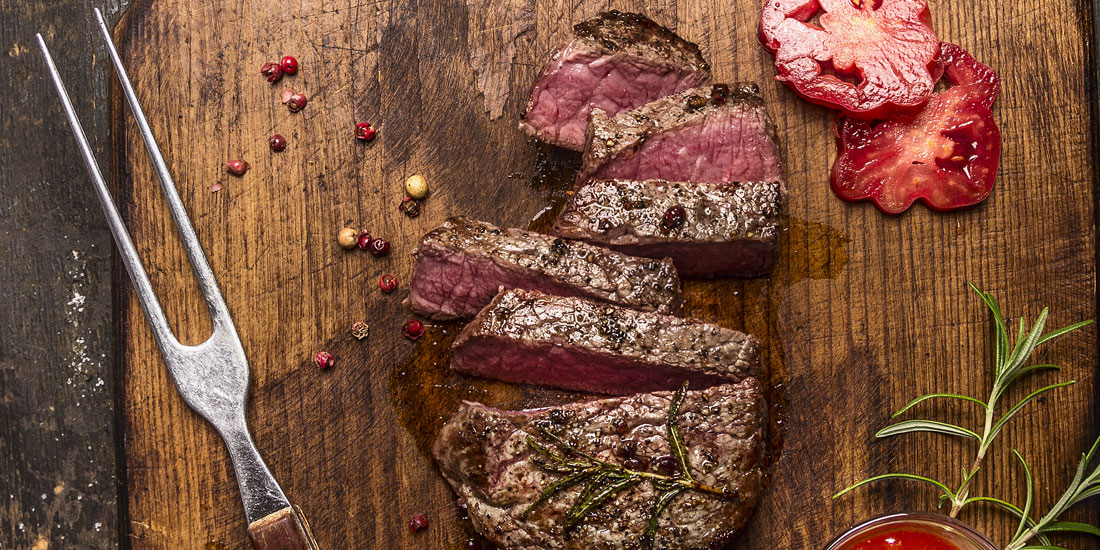 Roasting
Low and slow is the key to a great roast. Whether it's a dry oven roast slowly filling the house with amazing smells or a slowly simmering pot roast bathed in broth and flavors, the end result will be a tender meal you won't soon forget.
Oven-Roasting
Oven roasts are ideal for cuts like rib, sirloin and tenderloin. The dry roast, cooked without liquid or lid, is a Sunday tradition in many parts of the world.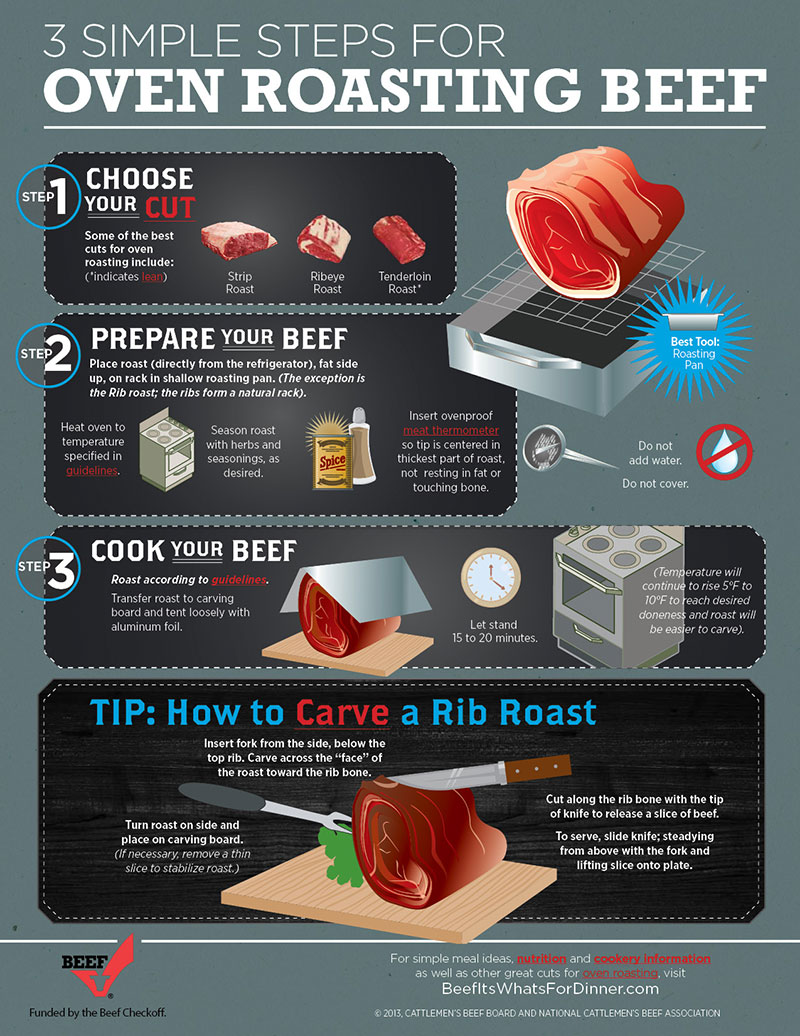 Pot-Roasting
Some cuts of beef are just perfect for a slow simmering, bringing out great beefy flavor. Here's a handy video to help you make the perfect pot roast.