Tangy Lime Grilled Top Round Steak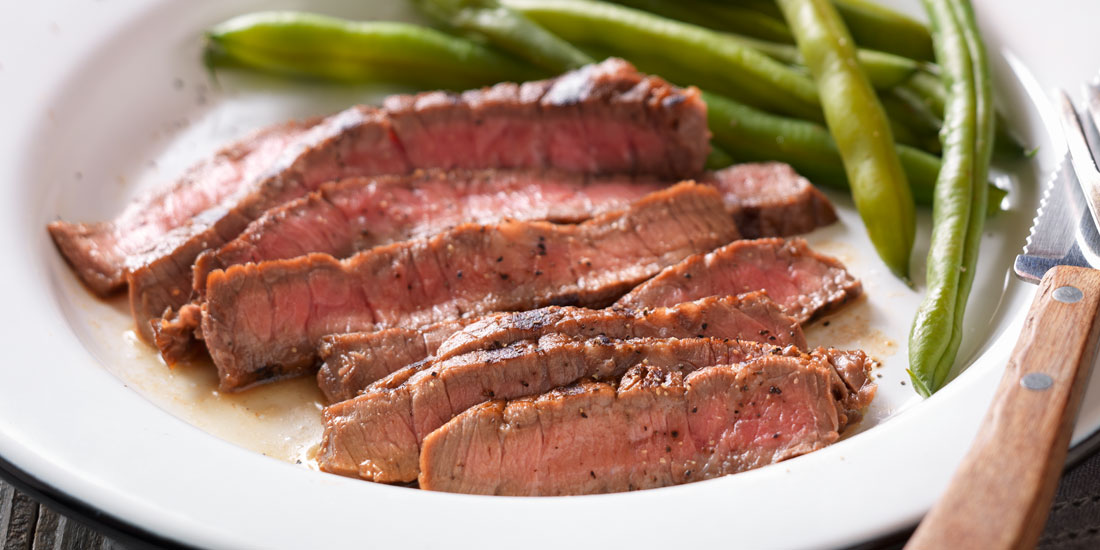 Excite your taste buds with a tangy lime marinade that will transform a lean top round steak into a melt in your mouth favorite.
Serves 4
Prep Time 6 hours or overnight (Marinade)
Cook Time 20 to 25 minutes
Recipe Courtesy of The Beef Checkoff
Ingredients
1 High River Angus® Top Round Steak, cut 3/4 inch thick (about 1 pound)
1/4 cup fresh lime juice
2 tablespoons brown sugar
2 tablespoons vegetable oil
1 tablespoon Worcestershire sauce
3 large cloves garlic, crushed
Salt and pepper
Directions
Combine juice, sugar, oil, Worcestershire and garlic in small bowl. Place your High River Angus steak and lime mixture in food-safe plastic bag; turn steak to coat. Close bag securely and marinate in refrigerator 6 hours or overnight; turning occasionally.
Remove steak from marinade; discard marinade. Place steak on grid over medium, ash-covered coals. Grill, covered, 10 to 11 minutes (over medium heat on preheated gas grill, times remain the same) for medium rare (145°F) doneness, turning occasionally. (Do not overcook.)
Carve steak into thin slices. Season with salt and pepper, as desired.
Tip: To broil, place steak on rack in broiler pan so surface of beef is 2 to 3 inches from heat. Broil 12 to 13 minutes for medium rare (145°F) doneness, turning once. (Do not overcook.)
Difficulty: Intermediate
Occasion: Everyday, Entertaining, Romantic